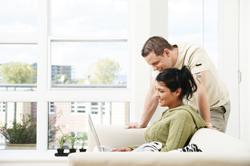 Ready to Get Started?
Start Your Search Here - Search for homes and condominiums in Canton, Plymouth, Livonia, Northville, Novi and throughout Wayne and Oakland County. Find homes for sale that fit your criteria. You'll see every listing in Wayne and Oakland Counties. That's over 7500 listings. Begin your MLS search here
Whether you are buying your first home, relocating to Plymouth-Canton area or you are an experienced veteran of Canton MI real estate you can trust Piperpartners.com to guide you through the process with our Home Buyer Advantage program.
My commitment to You:
We will save you time by listening to and understanding your needs and only showing you properties that meet your requirements.
We will save you money by negotiating on your behalf to secure the best price and terms.
We will save you worry by following my home buyer advantage program you will be educated and confident when we present your purchase offer. We will never pressure you.
Call PiperPartners at 734-604-8242 for all your Real Estate needs.
We'll Find Your Dream Home - Want help with finding the best homes and condos for your money in the Plymouth-Canton area? Complete the Property Request form below.